When promotion is so frequently mistaken for ability and hype for art, Alan Rinehart remains aloof from these areas of quick profit and meritricious "triumph", devoted to the genuine welfare of his instrument as a medium of music and the maintainance of worthwhile musical values.
John W. Duarte
Recent Music Clips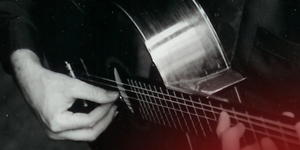 Listen to excerpts from Musical Banquet & the Golden Century
Purchase Music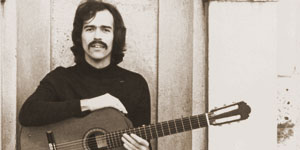 To buy any of Alan's recordings visit the Purchase Music page
News and Events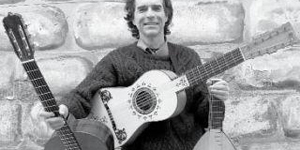 To book Alan, visit our contact form
Welcome to the Alan Rinehart site
Classical guitarist Alan Rinehart has been active in the music world for many years.
He has released eight solo CDs ("Renaissance Masters and Latin Romantics", "Musical Banquet", "The Golden Century", "Soliloquies and Dreams", "Spanish Recital", "Verdi's Guitar", "Dreams Laid Down" and "Sylvius Leopold Weiss") and one CD ("Estampas") with the Vancouver Guitar Quartet. All have received international critical praise; His solo CD featuring the music of 18th century lutenist Sylvius Leopold Weiss was released in September 2021. March of 2023 saw the release of "Musick to Delight", a recording devoted to the lute music of Elizabethan and Jacobean England.
Alan Rinehart is a co-founder of The Vancouver Guitar Quartet that became a regular part of the Vancouver and Western Canadian music scene in the late 1980's with many concert and radio appearances including a broadcast concert on CBC's ARTS NATIONAL, and enthusiastically acclaimed performances as featured artists in the host pavilion at EXPO 86. After an hiatus of a number of years the Quartet reformed in 1996 and released its debut recording "Estampas" in 1999. The Quartet disbanded in 2003.
His editorial work has included arranging and engraving the guitar performance edition of the Moscow lute manuscript of Sylvius Leopold Weiss for Editions Orphee (see LINKS) and compiling and engraving a volume of music by Spanish guitarist A. J. Manjon for Chanterelle-Mel Bay as well as preparation of guitar solo and ensemble music for his own company NovaScribe Editions. Several of his guitar quartet arrangements are published by Les Productions d'Oz.
He was a faculty member of the music schools at the University of British Columbia and Vancouver Community College from 1983 to 2003.
After a long time residency in Vancouver, B.C., he moved to Nelson, B.C. in 2004 where he was on the Board of the Nelson and District Arts Council and was the coordinator of the 19th Northwest Guitar Festival, a 3 day event held in Nelson April 16-18, 2009.
During the Royal Visit to Western Canada in September 2016, Alan had the honour of performing for the Duke and Duchess of Cambridge, currently the Prince and Princess of Wales.
Western Canadian Music Awards nominated Alan as Classical Artist of the Year in 2017.
He currently lives in Kelowna, the central city in British Columbia's Okanagan Valley.
Current information about Alan and his latest recordings can be found at Parma Recordings:
HERE IS THE CATALOG PAGE FOR MY LATEST RELEASE-A RECORDING DEVOTED TO THE MUSIC OF S.L. WEISS